Asphaltene is a complex organic material thought to be arranged in stacked, multi-ring structures.
They contain Nitrogen, Oxygen, Sulfur and other Heteroatoms in addition to carbon and hydrogenatoms within the repeating unit.
They have a wide variety of potential structures and vary from reservoir to
Ranks as one of the costliest flow assurance problems in petroleum
HOW DOES ASPHALTENE PRECIPITATE?
Pressure Changes
Temperature Changes
Solvents which are used to displace oil in EOR (using miscible drive floods such as CO2 flooding)
The addition of large volumes of cold fluids during acidizing and fracturing operations
Acidizing treatments
ASPHALTENE PRECIPITATION ENVELOPE VS. PHASE ENVELOPE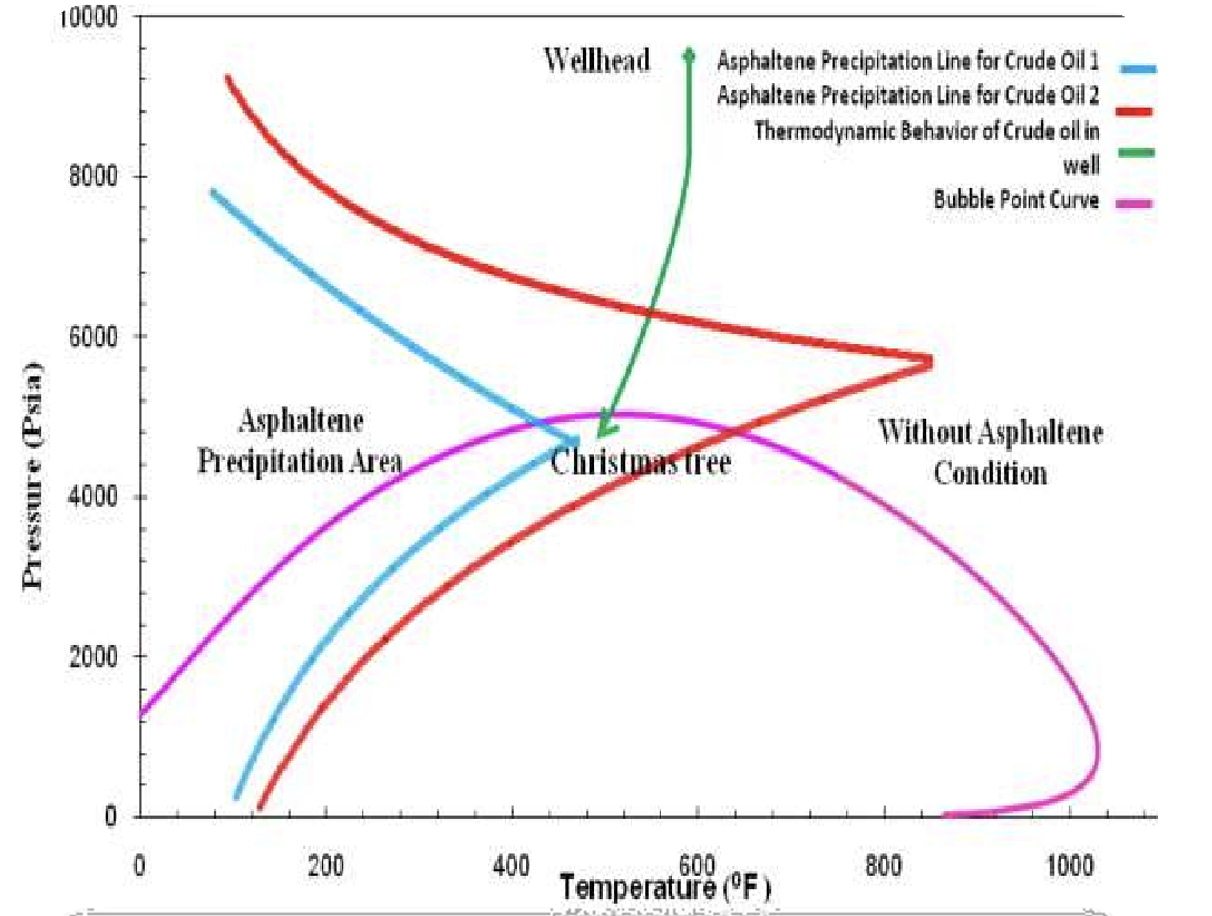 DEPOSITION VS PRECIPITATION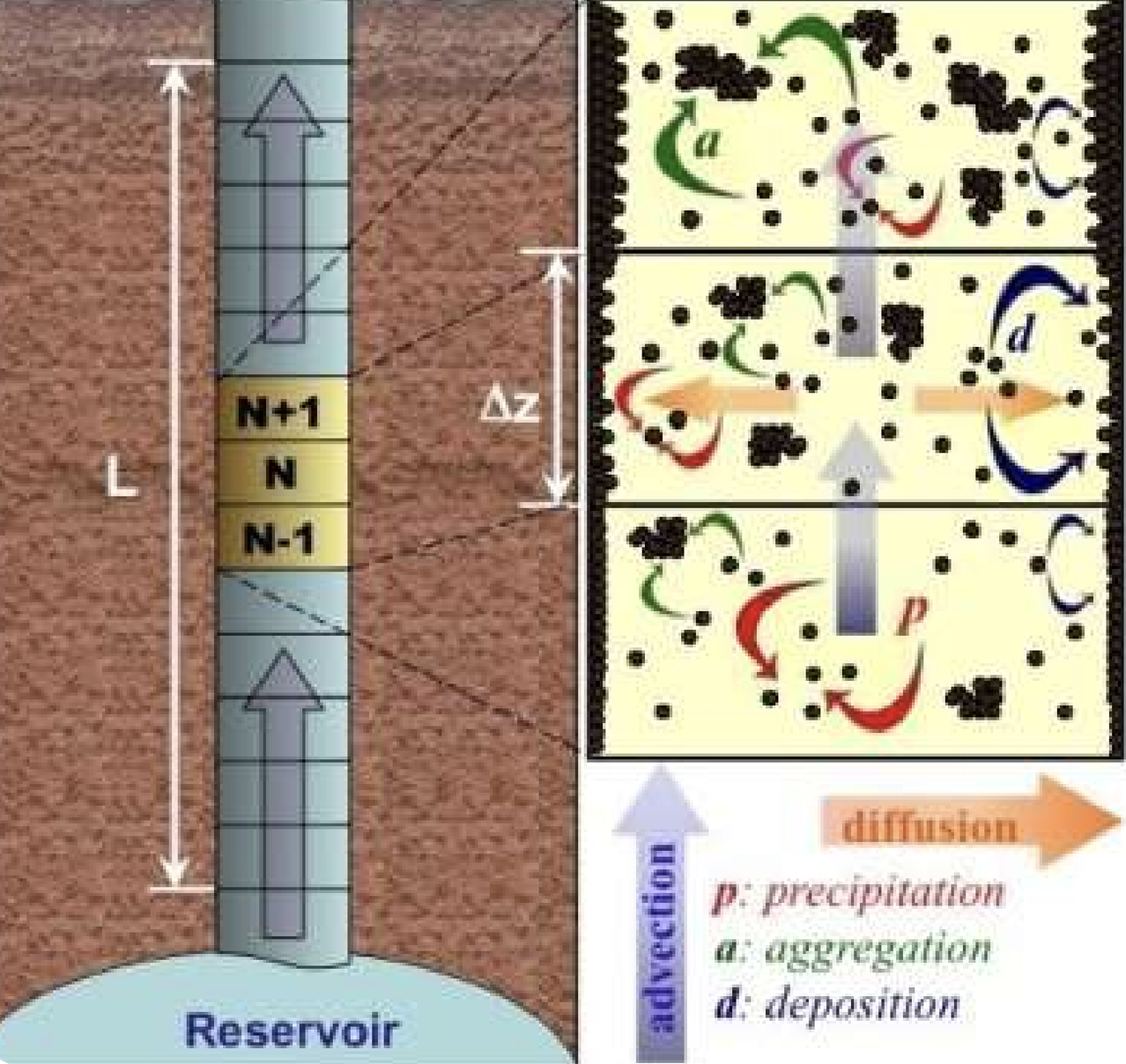 WHAT ARE THE IMPACTS REGARDING ASPHALTENE DEPOSITION
They can cause severe detrimental processing problems at any point including reservoir, downhole equipment, well and surface facilities.
Damage through plugging (Formation and production facilities)
Wettability Alteration in reservoir
Flow line pressure drop
Reduce the capacity of wells
Increase the wear of equipment
WHAT IS EMF?
An electromagnetic field (also EMF) is a physical field produced by electrically charged It affects the behavior of charged objects in the vicinity of the field.
The field can be viewed as the combination of an electric field and a magnetic field. The electric field is produced by stationary charges, and the magnetic field by moving charges (currents); these two are often described as the sources of the field.
HOW TO GENERATE EMF?
The fluid should pass through a magnetic conduit having a central axis which must have a sufficient intensity to influence the fluid, given the fluid magnetic propensities, creating a ferro-magnetic.
The magnetic field should induce an electric field in association with the magnetic field such that the magnetic field is parallel to the flow of fluid and the induced electric field is orthogonal.
Vibrating the field, using a high frequency AC current or a pulsed DC current to a sufficient intensity so as to control the nucleation phenomena of the molecules.
EMF POTENTIAL ADVANTAGES IN PETROLEUM INDUSTRY
Asphaltene and paraffin prevente
Capable of removing the deposited scale and Asphaltene (long term)
No requirement of hazardous acids and chemical solvents
Low energy consumption (100 Watt)
Easy and fast installation (about 4 hours installation)
Long term lifespan without any need for services (24 hr and 7 days a week)